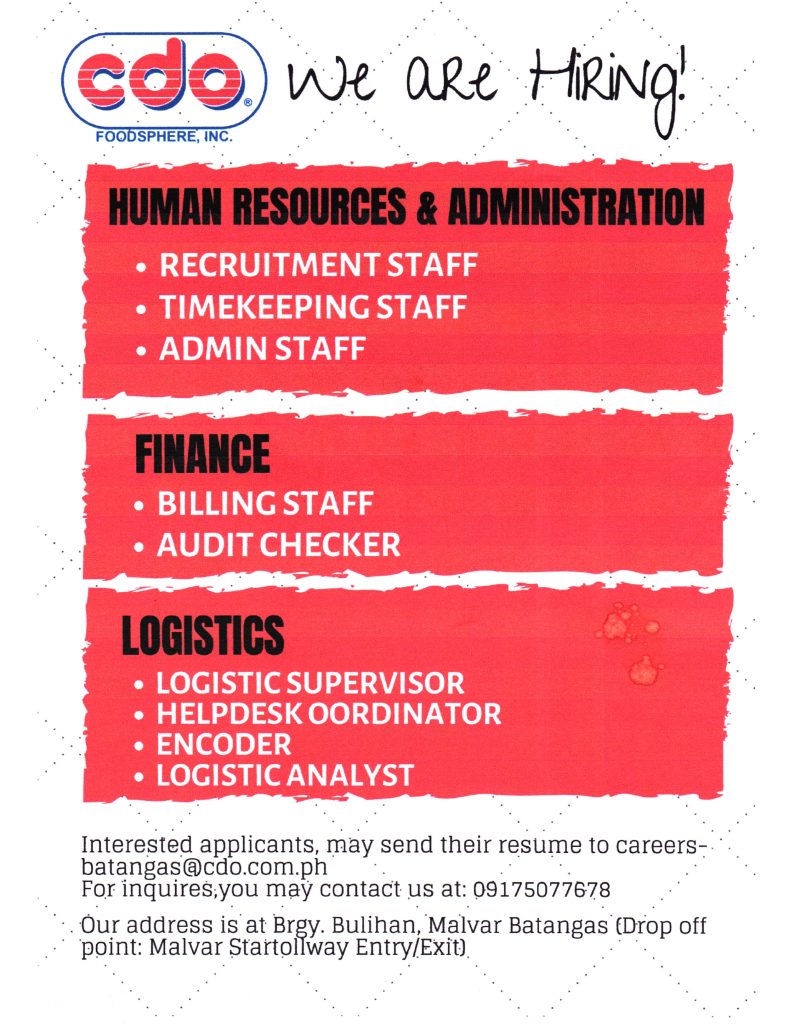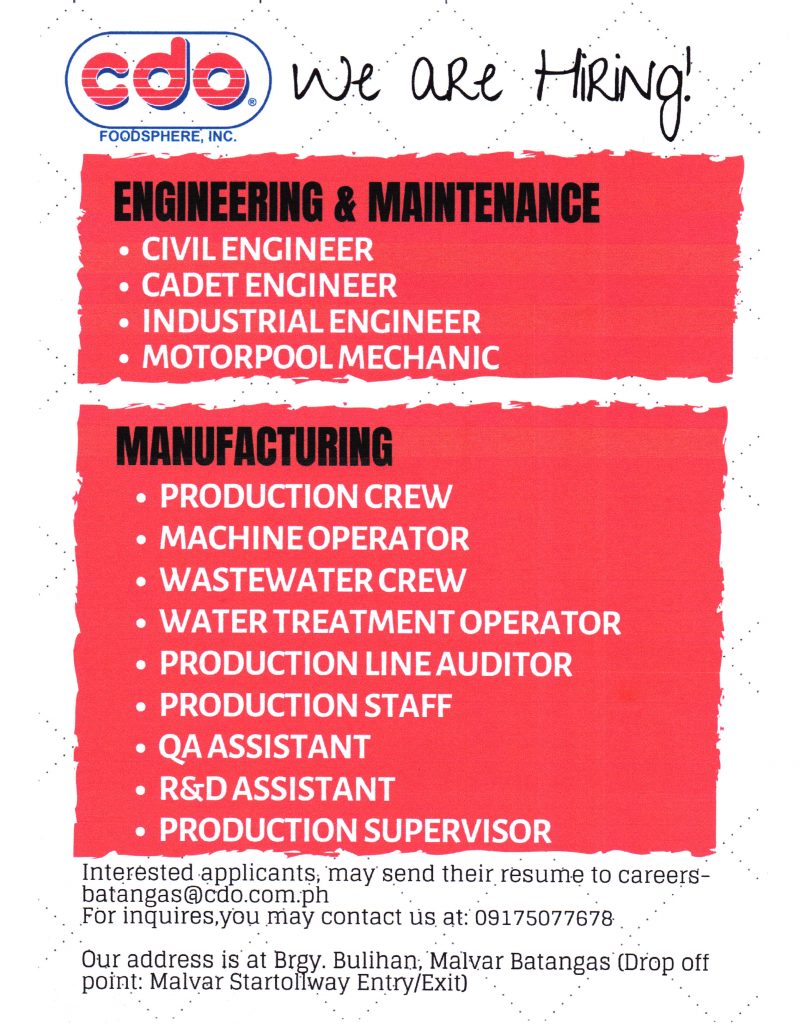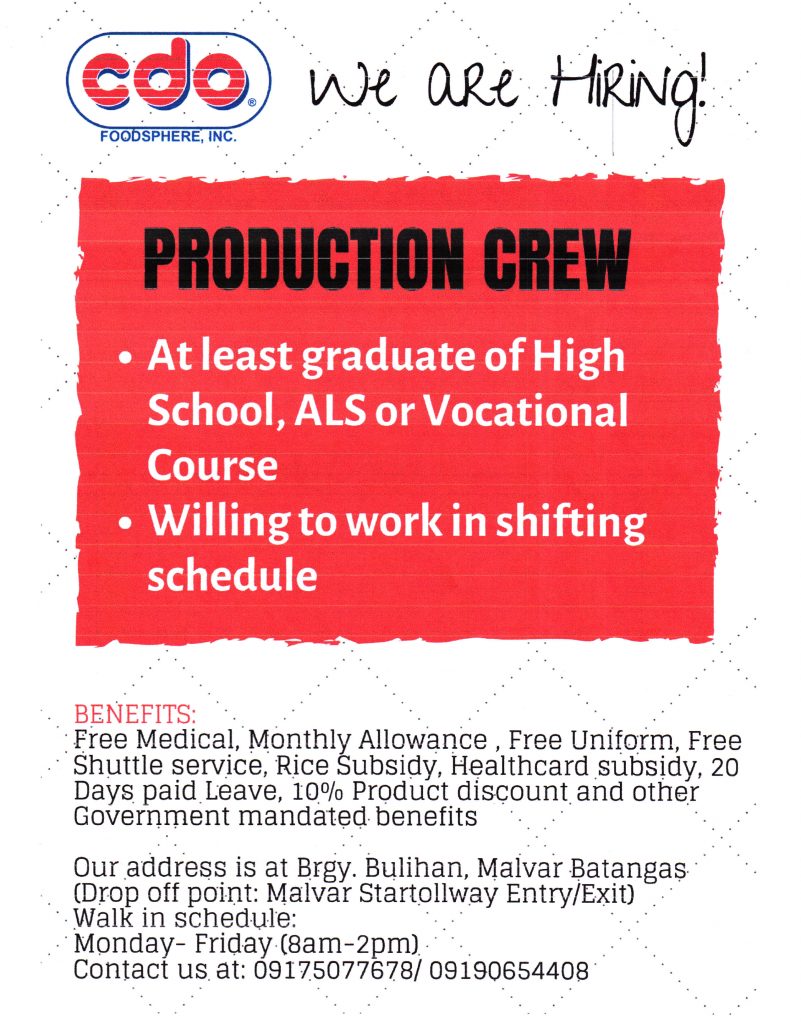 CDO Foodsphere Inc. – NOW HIRING!
Production Crew:
At least graduate of High School, ALS or Vocational Course
Willing to work in Shifting Schedule
Benefits:
Free Medical
Monthly Allowance
Free Uniform
Free Shuttle Service
Rice Subsidy
Healthcard Subsidy
20 Days paid Leave
10% Product Discount and other Government-Mandated Benefits
---
Human Resources & Administration
Recruitment Staff
Timekeeping Staff
Admin Staff
Finance
Billing Staff
Audit Checker
Logistics
Logistic Supervisor
Helpdesk Coordinator
Encoder
Logistic Analyst
Engineering & Maintenance
Civil Engineer
Cadet Engineer
Industrial Engineer
Motorpool Mechanic
Manufacturing
Production Crew
Machine Operator
Wastewater Crew
Water Treatment Operator
Production Line Auditor
Production Staff
QA Assistant
R&D Assistant
Production Supervisor
---
Interested applicants may send their RESUME to [email protected] – For inquiries, you may contact us at 0917-507-7678.
Our address is at Brgy. Bulihan, Malvar Batangas (Drop off point: Malvar Startollway Entry/Exit)
Walk-in Schedule:
Monday – Friday (8:00 AM – 2:00 PM)
Contact us at: 0917-507-7678 / 0919-065-4408
For more information or inquiries, please contact PESO Candelaria (042) 585-8211 or Visit PESO Candelaria, MONDAY – FRIDAY 8:00 AM to 5:00 PM.